Dr. Susan Swim, PhD, MFT
Senior Faculty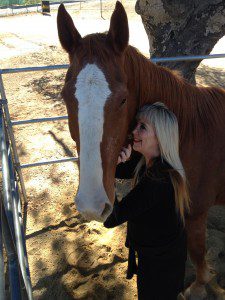 Faculty, Now I See a Person Institute
Faculty, Houston Galveston Institute
Associate, Taos Institute/Educator, Theorist, Researcher, Author
Past Member Taos TIAC
Editor Emeritus, Journal of Systemic Therapies/Editor The Qualitative Report 
Retired Faculty, Loma Linda University
Retired Advocacy Chair, AAMFT-CA/Retired Insurance Task Member AAMFT-CA
Retired Board Member, AAMFT-CA
Providing Certificate Program in Community Engagement: A Collaborative Recovery Model
Providing Certificate Program in International Dialogical-Collaborative Theories

Dr. Swim has been on faculty at the Houston Galveston Institute since the early eighties. She moved to Southern California from Houston in 2002 and continues to participate as faculty.  Upon moving to California she was faculty at the Department of Counseling and Family Sciences at Loma Linda University in Loma Linda, California  where she specialized in teaching and supervision from a strength based and client involved post-modern viewpoint. She retired from Loma Linda in 2011 to participate full time with Now I See A Person Institute. Her passion has been her research on Process Ethics (what is the right and good for every client in therapy). Her articles have been used in various universities on Law and Ethics. Dr. Swim feels every client has the opportunity for successful change based on the client-therapist relationship.
She is on faculty at Now I See a Person Institute using Community Engagement: A Collaborative Recovery Model. Now I See a Person Institute is a nonprofit organization for clinical training in post modern theories and clinical services.
At Now I See a Person Institute, Dr. Swim, along with additional faculty of NISAPI, provides two certificate programs.  NISAPI offers International Certificate in Collaborative Practices and certificate in Community Engagement: A Collaborative Recovery Model. In 2018 she will launch an online developmental course on Community Engagement: A Collaborative Recovery Model.  At Now I See a Person Institute she also provides organizational development, life coaching, wrap around and recovery services.
Dr. Swim's lifelong passion has been an educator of post modern theories, especially CLS. Her early mentors and friends were Harold Goolishian, Harlene Anderson, Lynn Hoffman and Tom Andersen. Currently she trains learners at NISAPI in Community Engagement: A Collaborative Recovery Model (a combining of CLS with recovery philosophies). Within CEACRM are the premises that therapy is collaborative and self tailored to the needs of each individual. Hence clients are "seen" as people and not just diagnostic labels, (akin to the post modern philosophies of today and works within the MFT's field of the first marriage and family therapists) and many problems are relational and accrue from trauma. Dr. Swim within her thirty-five year career has treated an abundance of mental health issues. She researched and authored on Process Ethics starting in the late 1990's and remains passionate on this theme of how change occurs through the authentic and collaborative process between client and therapist, always including the need of each client in a unique manner. Her early work with Harlene Anderson was on publishing supervision articles on collaborative learning. She has continued to publish on supervision with CLS and CEACRM.
She is Editor Emeritus for the Journal of Systemic Therapies, on the Editorial Board for the Journal of Qualitative Report, and an Associate Reviewer for International Journal of Collaborative Practices. She helped cultivate the on-line HGI-Taos Institute distance learning and has served on the TIAC board as well as various board positions with AAMFT-CA.
NISAPI is a Member of the Association for Family and Conciliation Courts and Associate Member of the Los Angeles Bar Association. Most referrals are with severe family conflict or what we call under-served populations (lengthy previous therapies or hospitalizations were not successful and clients and their families are hopeless that change can occur).
She continues presenting at state, national, and international conferences on Collaborative Language Systems and Community Engagement: A Collaborative Recovery Model for Individual, Marriage and Family Therapy, Teaching and Research. Among her various current and past interests are: academic teaching, qualitative research, and publications on supervision, teaching, and clinical practice centering upon a postmodern backdrop at NISAPI.
Dr. Susan Swim, MFT 40480
Contact
Phone:  (626) 487-9305
Email:  swiminc@aol.com
David Abramovich, JD, MA, MFTa, Taos Associate,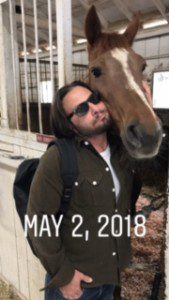 Phone: (310) 993-9144  Email: abramovitch74@gmail.com
Website:  www.nowiseeaperson.com
Under supervision by Dr. David Nylund, LCS #514463
Dr. David Nyland, Associate Faculty and NISAPI Supervisor, LCS #514463
Phone: (818) 407-0922  Email: joanna@nowiseeaperson.com
Joannna Buickians, MA, Licensed MFT, PsyD Canidate, Associate Faculty NISAPI
Phone: (818) 407-0922  Email: joanna@nowiseeaperson.com
Lena Margardechian, PsyD, Adjunct Faculty NISAPI , Life Coach
Phone: (818) 407-0922  Email: lena@nowiseeaperson.com
Monica Sesma-Vazquez, PhD  Adjunct Faculty NISAPI
Email: admin@nowiseeaperson.com Phone: (818) 407-0922
Pavel Nepustil, PhD,  Adjunct Faculty NISAPI
Pavel has been busy publishing this year and we will be attaching his English articles soon. He has a new chapter in the Sage Handbook of Social Constructionist Practices. Email: admin@nowiseeaperson.com Phone: (818) 407-0922
Ms. Angela Masino, MA, MFTa,  Life Coach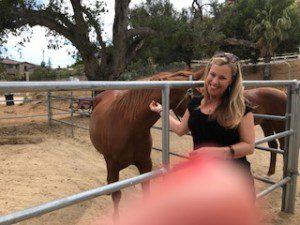 Phone: (818) 407-0922  Email: angelafaye@nowiseeaperson.com. Website:  www.nowiseeaperson.com Under supervision by Dr. David Nylund, LCS #514463
Rene Buenfil, MA, Adjunct Faculty
 I am very excited to join the international associate faculty at NISAP's online training community, so let me update you on my current passions.


My passions are driven by my clients, students and my curiosity, because those 3 keep me reading, inquirying, and attending workshops and seminars. Since my first years as a psychologist I have been interested in professional identity formation, which I dedicated my two dissertations to, psychologist's identity at Marist University and psychotherapist's identity at Kanankil Institute. Then, I have dedicated my private practice to stay curious about couples' communication patterns and its emotional background, no matter the issues at hand, when each partner finds a way to empower herself or himself and make their voices heard by taking care of the relationship in new ways, they open themselves to new possibilities. The third of my passions as a therapist are the psychological and emotional aspects of diabetes care and education, where people are struggling to accept their life condition, changing habits, improving communication with their family, health professionals and social support network, and even burn out from diabetes care. My last passion would be my journey towards becoming a collaborative teacher, since it was hard for me to find a position where I felt like I didn't have to fight with my students to facilitate courses from a posmodern, social constructionist perspective on knowledge and teaching-learning process. Moreover, I take this approach to organizational training since I find them similar in many ways.
And there is a bonus: as you and all my collaborative colleagues from over the world know, I am a collaborative translator, I learned from the best (Sylvia London) and took it up a notch by moving from the methaphor of the invisible translator, to the "right there in the middle of all" translator, developing a relationship with the people I translate, for everyone to see.


I hope this clarifies my drives and motivations, and what I can share with the online learning community.
Email: admin@nowiseeaperson.com Phone: (818) 407-0922
Emma Wilson, Life Coach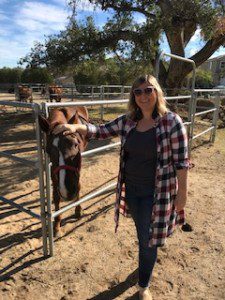 Post graduate Child Protection, Life Coach, BSc(Hons) social work, MFT intern at University of Melbourne and Dulwich Centre
Email: admin@nowiseeaperson.com Phone: (818) 407-0922
Erin Franco PhD, Adjunct Faculty NISAPI
Email: admin@nowiseeaperson.com Phone: (818) 407-0922