Executive Director
Senior Faculty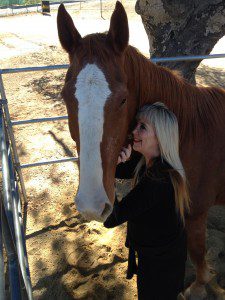 Licensed Marriage and Family Therapist #40480
Executive Director, Now I See a Person Institute
Faculty, Houston Galveston Institute
Associate, Taos Institute
Member Taos TAIC
Editor Emeritus, Journal of Systemic Therapies
Retired Faculty, Loma Linda University
Retired Advocacy Chair, AAMFT-CA
Retired Board Member, AAMFT-CA
Providing Certificate Program in Community Engagement: A Collaborative Recovery Model
Providing Certificate Program in International Collaborative Theories

Dr. Swim has been on faculty at the Houston Galveston Institute since the early eighties.  She moved to Southern California from Houston in 2002 and continues to participate as faculty.  She retired in June 2011 from faculty at the Department of Counseling and Family Sciences at Loma Linda University in Loma Linda, California  where she specialized in teaching and supervision from a strength based and client involved  social constructionist viewpoint. Currently, Now I See a Person Institute is her full time endeavor.
She founded Now I See a Person Institute–Naturalistic Psychotherapy using Community Engagement: A Collaborative Recovery Model. This model of therapy is used for all populations and diagnoses. Now I See a Person Institute is a nonprofit organization for graduate and post graduate training and clinical services. Students from various universities come to learn and study under Dr. Swim.
At Now I See a Person Institute, Dr. Swim provides workshops and two certificate programs.  She offers International Certificate in Collaborative Therapies and certificate in Community Engagement: A Collaborative Recovery Model, developmental series on Collaborative Therapy both providing CEU's. In 2013 she will launch an online developmental course on Community Engagement: A Collaborative Recovery Model.  At Now I See a Person Institute she also provides organizational development, life coaching, wrap around and recovery services.
With Now I See a Person Institute she is able to pursue her lifelong passion of training interns and trainees in a model of collaborative therapy that she has developed and researched over several years, Community Engagement: A Collaborative Recovery Model. Within Community Engagement are the premises that therapy is collaborative and self tailored to the needs of each individual. Here clients are "seen" as people and not diagnostic labels. Clients are "seen" within a safe environment and where they are not afraid to speak the unspoken.  Dr. Swim within her thirty year career has treated all mental health issues and holds expertise in these areas.
She is Editor Emeritus for the Journal of Systemic Therapies, on the Editorial Board for the Journal of Qualitative Research, and an Associate Reviewer for International Journal of Collaborative Practices. Her academic interests are teaching traditional courses while incorporating a social constructionist backdrop. She helped cultivate the on-line HGI-Taos Institute distance learning and continues to facilitate this on-line.
She continues presenting at state, national, and international conferences on Collaborative Language Systems for Individual, Marriage and Family Therapy, Supervision, Teaching and Research. Among her various interests are: academic teaching; qualitative research and publications on supervision, teaching, and clinical practice centering upon a social  constructionist perspective.
Contact
Phone:  (626) 487-9305
Email:  swiminc@aol.com