Senior Faculty, NISAPI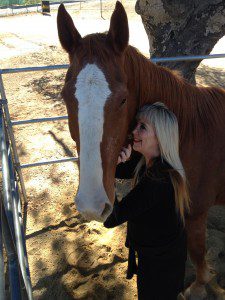 Faculty, Now I See a Person Institute
Faculty, Houston Galveston Institute
Associate, Taos Institute/Educator, Theorist, Researcher, Author
Past Member Taos TIAC
Editor Emeritus, Journal of Systemic Therapies/Editor The Qualitative Report
Retired Faculty, Loma Linda University
Retired Advocacy Chair, AAMFT-CA/Retired Insurance Task Member AAMFT-CA
Retired Board Member, AAMFT-CA
Providing Certificate Program in Community Engagement: A Collaborative Recovery Model
Providing Certificate Program in International Dialogical-Collaborative Theories
Dr. Swim has been on faculty at the Houston Galveston Institute since the early eighties. She moved to Southern California from Houston in 2002 and continues to participate as faculty. Upon moving to California she was faculty at the Department of Counseling and Family Sciences at Loma Linda University in Loma Linda, California where she specialized in teaching and supervision from a strength based and client involved postmodern viewpoint. In 2008 she created Now I See A Person Institute. She retired from Loma Linda in 2011 to participate full time with Now I See A Person Institute. Her passion has been her research on Supervision (her early work with Harlene Anderson was on publishing supervision articles on collaborative learning), Process Ethics (what is the right and good for every client in therapy), Healing the Underserved From Trauma (helping clients transform from trauma after lengthy histories of unsuccessful therapies, hospitalizations, and psychiatric interventions), and Family Reunification (aiding families with high family conflict, including families in danger of loosing parental rights or extended separations). Her articles have been used in various universities on Supervision and Training, Law and Ethics, Trauma and Family Reunification. Dr. Swim feels every client has the opportunity for successful change and is inclusive of on the collaborative client-therapist relationship creating collaborative goals and sustainable, individualized outcomes.
She is senior faculty at Now I See a Person Institute using Community Engagement: A Collaborative Recovery Model. Now I See a Person Institute is a nonprofit organization for clinical training in postmodern theories and clinical services. At Now I See a Person Institute, Dr. Swim teaches in two certificate programs. NISAPI offers International Certificate in Collaborative Practices and certificate in Community Engagement: A Collaborative Recovery Model.
Dr. Swim's lifelong passion has been an educator of postmodern theories, especially Dialogical-Collaborative Practices Her early mentors and friends were Harold Goolishian, Harlene Anderson, Lynn Hoffman, Ken Gergen and Tom Andersen. Currently she trains learners at NISAPI in Community Engagement: A Collaborative Recovery Model (CEACRM). Within CEACRM are the premises that therapy is collaborative and self tailored to the needs of each individual. Hence clients are "seen" as people and not just diagnostic labels, and many problems are relational and accrue from trauma. Dr. Swim within her thirty-seven year career has treated an abundance of mental health issues. She researched and authored on Supervision in the mid eighties, Process Ethics starting in the 1990's, and Healing the Underserved From Trauma and Family Reunification starting in 2008, and remains passionate on these themes of how change occurs through the authentic and collaborative process between client and therapist, always including the need of each client in a unique manner. She continues to publish on these themes and views strength based proficient therapy as social justice.
She is Editor Emeritus for the Journal of Systemic Therapies, on the Editorial Board for the Journal of Qualitative Report, and an Associate Reviewer for International Journal of Collaborative Practices. She helped cultivate the first on-line HGI-Taos Institute distance learning and has served on the TIAC board as well as various board positions with AAMFT-CA.
NISAPI is a Member of the Association for Family and Conciliation Courts and Associate Member of the Los Angeles Bar Association. Most referrals are with severe family conflict and what we call "under-served populations" (lengthy previous therapies or hospitalizations were not successful and clients and their families are hopeless that change can occur).
Dr. Swim continues presenting at state, national, and international conferences on Collaborative Dialogical-Practices and Community Engagement: A Collaborative Recovery Model for Individual, Marriage and Family Therapy, Teaching and Research. Among her various current and past interests are: academic teaching, qualitative research, authoring publications on supervision, teaching, and clinical practice centering upon a postmodern backdrop at NISAPI.
Dr. Susan Swim, PhD, MFT 40480
Contact
Phone: (626) 487-9305
Email: swiminc@aol.com
Dr. Susan E. Swim, PhD, LMFT 40480
Executive Director, Now I See a Person InstituteNow I See A Person Institute, Devoted to serving Service Area 2 and District 12 CommunitiesEducator, Researcher, Theorist, Author
Faculty, Houston Galveston Institute
Associate, Taos Institute
Emeritus Member Taos, TIAC
Editor Emeritus, Journal of Systemic Therapies Editor, The Qualitative Report
Retired Faculty, Loma Linda University
Retired Advocacy Chair, AAMFT-CA
Retired Board Member, AAMFT-CAAssociate Member, Los Angeles Bar Association Member, Association of Family and Conciliation Courts
Providing Certificate Program in Community Engagement: A Collaborative Recovery Model
Providing Certificate Program in International Dialogical-Collaborative Practices